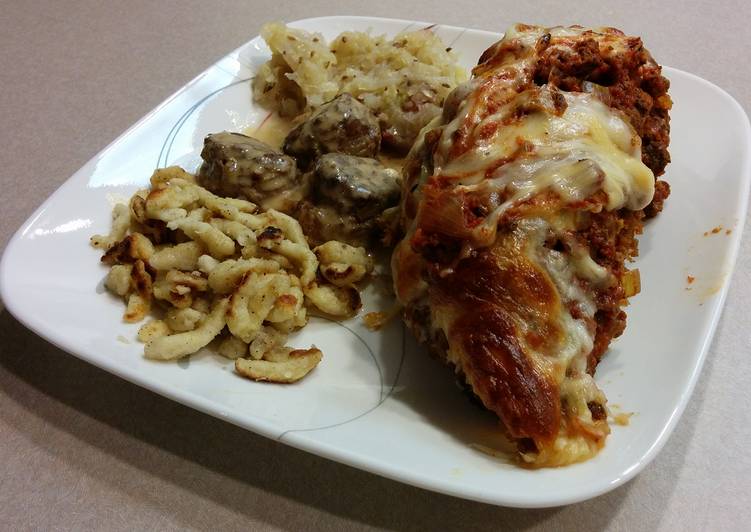 Chicken Parmigiana
This was one part of a meal cooked for the subreddit, /r/52weeksofcooking. where the theme was "heritage". Instead of picking just one part of my heritage to go with, I decided to go with all of it... even the smaller parts. For the Italian part, I decided to make Chicken Parmigiana. This part of my heritage was hard because I love Italian food and I was looking for something that I have never made before. I think the reason that I have never made this is that I am not the hugest fan of chicken. But cover it in homemade sauce and cheese and I am there.
 
For the sauce, I used a version of my Marinara Sauce that I made with Italian Sausage and Kangaroo. You could use store bought or make your own.
Also, after making this and reading a bit more recipes, this would probably be better if the chicken breast was thinner or pounded thin.
Next time I would probably reduce the amount of Flour, Bread Crumbs, and Egg since I had a lot left over.