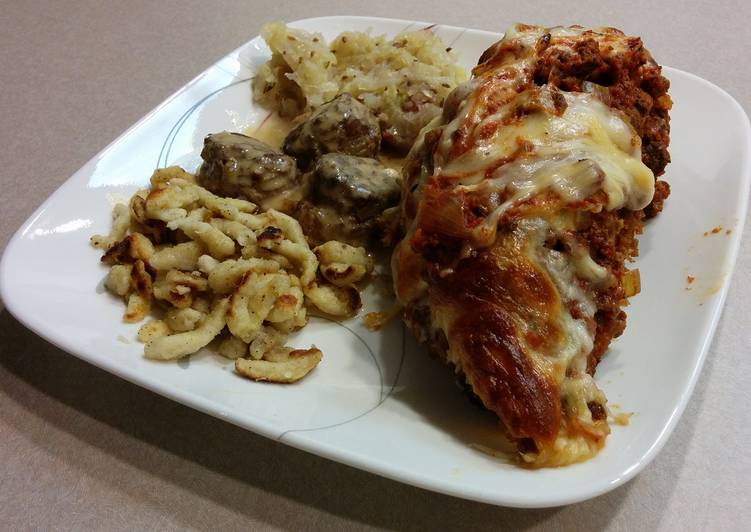 Norwegian Christmas Cabbage
This was one part of a meal cooked for the subreddit, /r/52weeksofcooking. where the theme was "heritage". Instead of picking just one part of my heritage to go with, I decided to go with all of it... even the smaller parts. For the Norwegian part, I was fairly stumped since I can't think of anything that stands out. Then I found this recipe and realised that my meal needed some sort of vegetable. I'm not the biggest cabbage fan but this was pretty good. I do not think I'd eat it by itself again (like I have been since I made this) but I can see this as a sauerkraut alternative... especially with how easy it was.
 
I used about 1/3 teaspoon or so Salt and Pepper but use your best judgement.