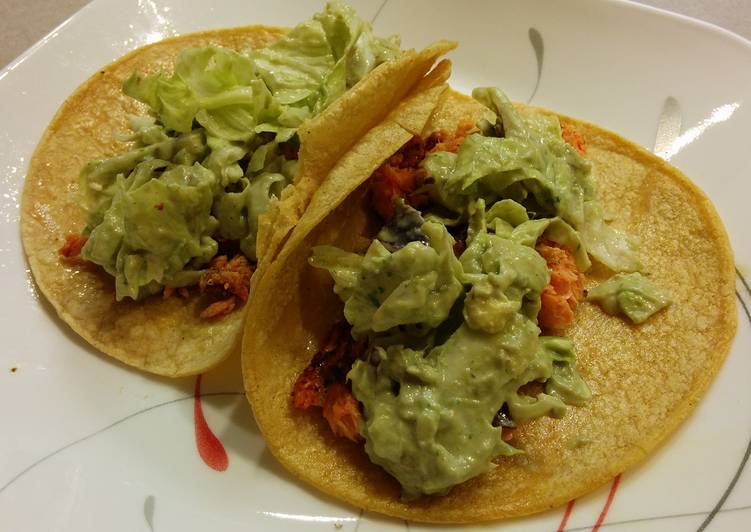 Dry-Rubbed Salmon Tacos
This dish was prepared for the subreddit, /r/52weeksofcooking, where the theme was "coffee". Immediately I thought of dessert because I love coffee flavoured dessert and then I thought it would give an earthy taste to a dry rub. It might not have an earthy flavour but it is definitely delicious. Maybe I just like Salmon?
 
A** Blood is a homemade chili powder that I make with ghost peppers. You can subtitute fresh peppers or a different chili powder.
I used a bag of Cabbage but it would be a lot better with fresh Cabbage.