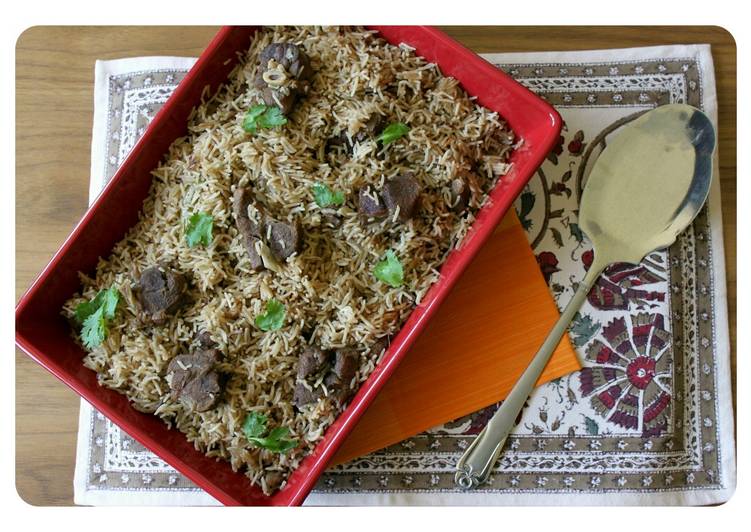 Mutton Pulao - Pakistani Style Spice Infused Mutton Pulao
Every household has its own Eid traditions in Pakistan. Those of us who live away from Pakistan try to continue those traditions to ensure our kids stay connected to our culture. Eid ul Azha or Bari Eid as it is called in Pakistan is centered around food and family. This Eid is a bit more stressful because of the involvement of qurbani or animal sacrifice. Those who are incharge of qurbani at home, understand the energy needed to buy animals for this ritual and arrange for the help needed for qurbani. Whichever day a household chooses to do qurbani is a chaotic day in the kitchen. The BBQs and the roasted raans – leg of lamb surely follow in the days ahead.
Eid is also the time to include the less fortunate ones in our celebration and remember those who are no longer with us.
I am sharing my favorite recipe of Mutton pulao. This pulao is beautifully flavored and deliciously fragrant. The stock is the key ingredient in this pulao. It can be prepared a night before which can significantly reduce cooking time on a very busy day.