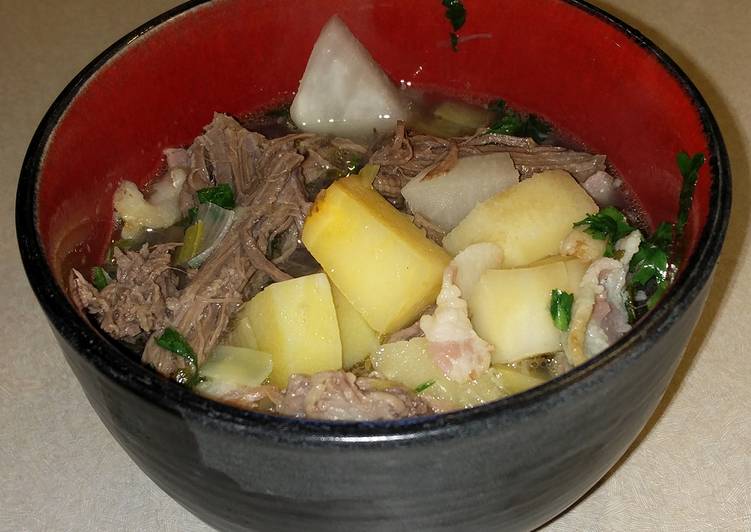 Cawl (Welsh Lamb Stew)
This dish was prepared for the subreddit, /r/52weeksofcooking, where the theme was "Welsh". I was in Wales for a few days a few years back and I remembered absolutely loving it and trying to wrap my head around the language but I could not remember anything about the food sadly. So I did a fair bit of digging and I thought every one else and their brother would do rarebit. That's when I came across this recipe. Which makes it better is that the weather has finally started to cool off which made stew much more appealing.
 
I used the shredded beef with the lamb because lamb costs much more near me and I thought it would go farther than it actually did. Plus I already had it on hand. I do like lamb a lot better than beef though.
This would also be good in a slow cooker to make the cooking process even easier.