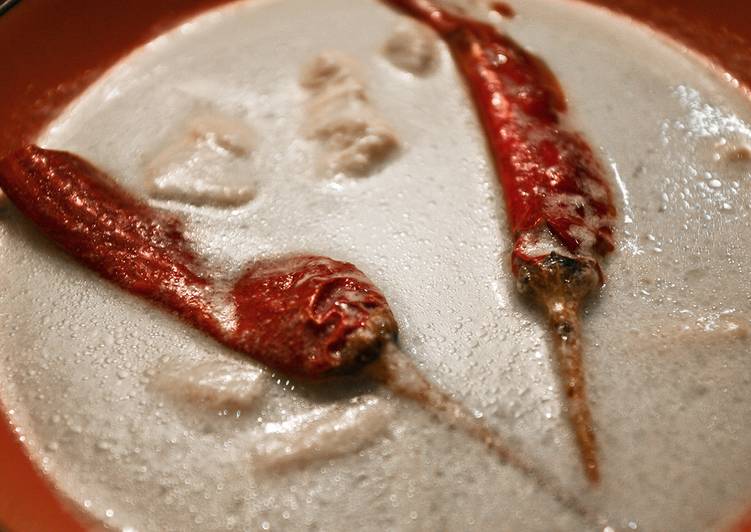 Probably the best chicken dish you'll ever make
I wanted to figure out the Chicken Rezala. But one thing led to another.
I think the restaurant was called Armenia. Perhaps it was not. It could have been Aminia. Or even Amenorrhea. I remember that the city was Calcutta, or perhaps Kolkata, and I was a strapping young fellow who would eat anything twice. It is equally possible that I was a lanky youth who ate sparingly. Nothing is quite clear. I remember a restaurant in a crowded gully near New Market, lots of white tiling which gave it the feel of a public toilet, and three basic rows of tables with benches. A partition provided privacy from adjoining tables.
Most of all, though, I remember an amazing taste. Teasing, spicy, seductive, a come-hither taste that you knew you had never met before and would be lucky to meet again. I remember the dish too — a beige-white gravy, thin is how I recall it, with the beige-white of chicken legs, textured only with little islets of oil.
Really? Was that how bland it looked, a whitish dish in a whitish restaurant? No, I missed out the dried red chillies, vivid but harmless, floating on the gravy to lend it a little presence. Not that I'm even suggesting that the rezala needs any help, heavens no, it's a one-dish show, just needs a little rice on the side, nothing else.
Years later, in a kitchen in Bangkok, the taste came back, unexpected, uninvited, but right there on the tip of my tongue, challenging, taunting, a guess-who taste, beyond description. This is the story of how I tried t...