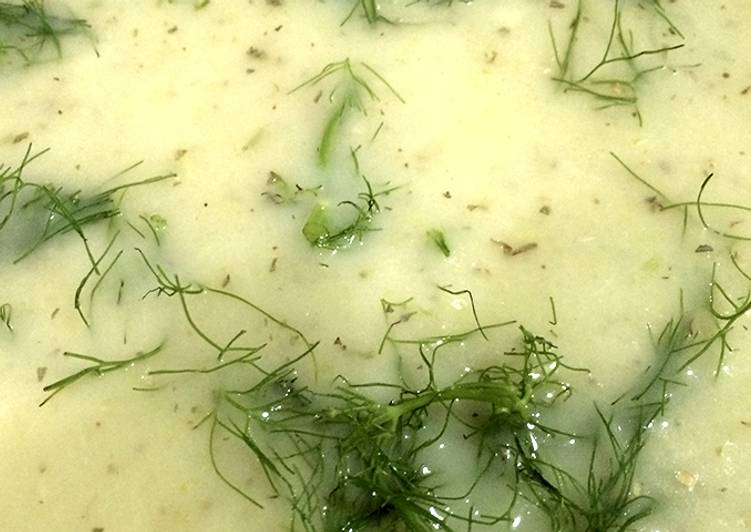 With a little bit of leek
Adding a twist of something different to a soup everyone's made before
I have only a little respect for the leek.
Creamy colored member of the onion family, about as fat as a really fat sausage, tapering into clusters of flat deep-green leaves. When cooked, tastes like, well, cooked onion leaves. Some Bombay club with colonial pretensions had it on its menu, and everyone was going ooh and aah, so I made similar sounds and ordered it enthusiastically lest they decided I was a lumpen element. Then the leek soup arrived, and by Zeus, it tasted like boiled onion leaves, a thinnish concoction, with a small swirl of cream and a single parsley leaf on it, and accompanied by two slices of buttered breadBut since everyone was going ooh and aah, I concluded that the fault was probably in my own upbringing, and made great gobsmacking sounds of appreciation.
For years after that, I kept my distance from leeks, and they stayed away from me. I never thought that one day that damned vegetable would appear to me in a dream, begging me to cook it, pleading with me to make something respectable out of it. But it did, on the night of July 29, as I tossed and turned in a restless, uneasy vegetable sleep.
Then it came to me, fully formed, like a vision, the entire recipe that would turn the leek into a new man.
I would cut the leek nice and thin, and wilt it in butter, together with onions and maybe a little garlic. To give it a little body, I'd add a nice potatoes, boiled and mashed. Once it...
Add Photo

If using bacon, fry it in a teaspoonful of olive oil, until the fat has mostly melted and the bacon is getting crisp. Add the butter now and the remaining olive oil and saute the sliced leeks, fennel and garlic together on a low flame, till they wilt, and begin to brown at the edges, between 10 and 15 minutes. Take it off the fire and let it cool on a plate.
Add Step