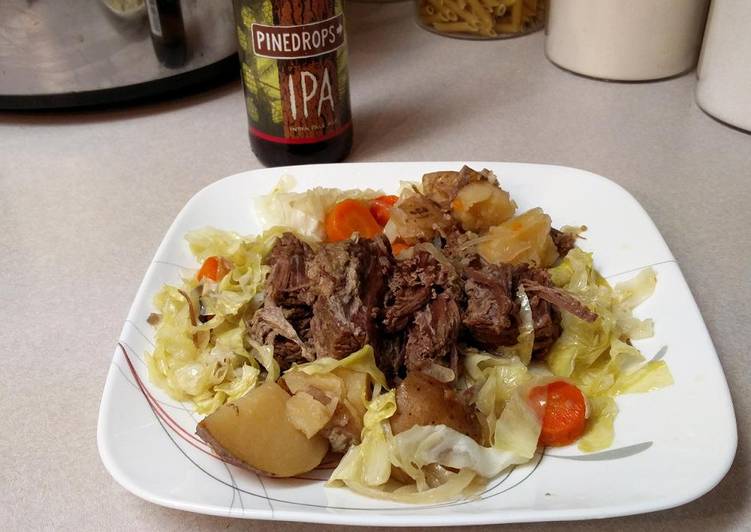 Corned Beef
Ever since I was a kid, I have loved corned beef and never really thought how corned beef was made. Then I looked it up and the time required was kind of daunting but eventually I just said f**k it, let's do this. The flavour difference is way beyond what I was expecting. Worth waiting a whole week before you can eat it, that is up for debate but I am really glad I tried it.
 
The cut of brisket that I used was a bit fatty and if I make this again, I will definitely use a slightly better cut.
If you plan on using the corned beef in another recipe, then stop at the brining stage, and use the spices when it calls for the "spice packet".