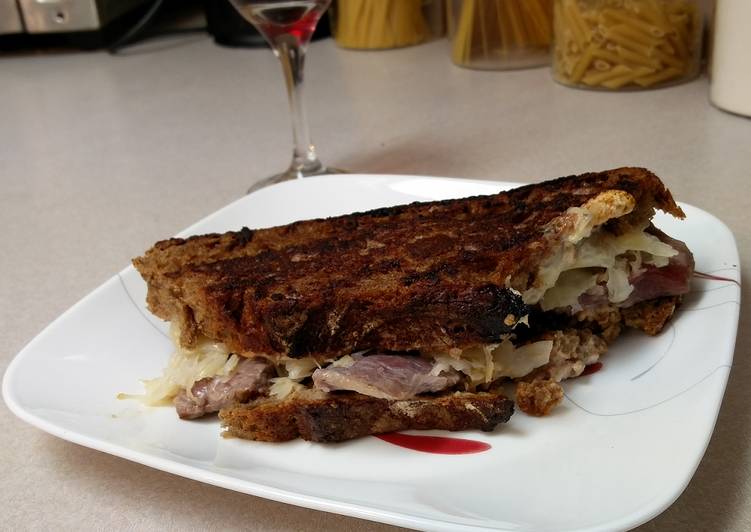 Reuben Sandwich
This dish was prepared for the subreddit, /r/52weeksofcooking, where the theme was "sandwich". This theme definitely excited me because of two reasons; one, I have been craving a reuben for a while and two, I love sandwiches. This also gave me an excuse to try and make my own corned beef which I have been meaning to try.
I have never made a reuben before because I have always thought of it as something that takes way more work than it is worth. I might have been right but I have learned a lot from this. That next time, I'll just have a butcher cut the corned beef instead of trying to make it myself. Not because it tasted bad because this was delicious but because I am really bad at making thing slices. Also, if I ever make this again, I will try and use a less flaky bread because the rye I used this time just did not stand up to the ingredients of the sandwich and fell apart.
The dressing that went with this was really good too and definitely benefited from sitting over night. I would never even want to go back to using Thousand Island. This recipe makes way too much dressing but I am sure you can find something to put it on.
I made my own corned beef but you could just have your butcher cut some for you, just make sure it is not too lean.