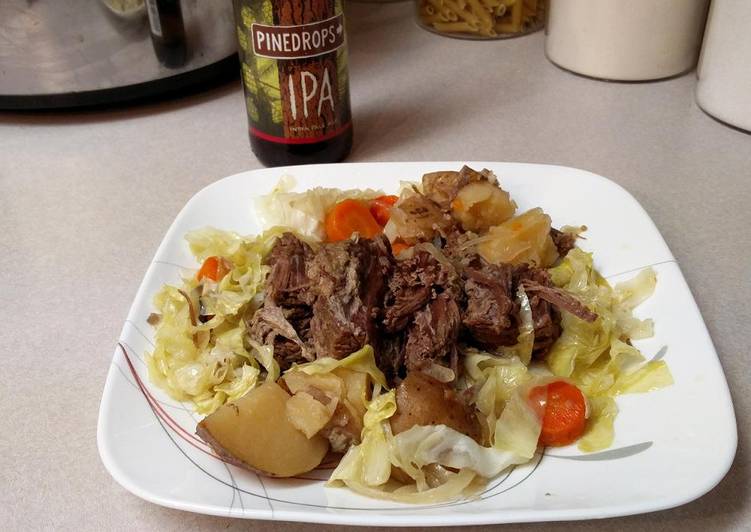 Slow Cooker Corned Beef & Cabbage
After attempting to make my own corned beef to make myself a reuben, I had quite a bit of corned beef left over and I could think of nothing better than some corned beef & cabbage. The fact that it was one of the colder days in the past month might have affected my decision as well. Plus, I do not care who you are or where you came from, everyone loves a warm, hearty meal when it is a bit cold out. If you do not, you are a liar.
The home made corned beef really made a difference and the meat just melted in my mouth.
 
I mentioned corned beef with a spice packet in this recipe but I actually used home made corned beef and used the simmering spices for the salt packet. Definitely worth doing at least once.
Since I had so much corned beef, I actually doubled this recipe but it used 2 slow cookers in order to accomplish that.