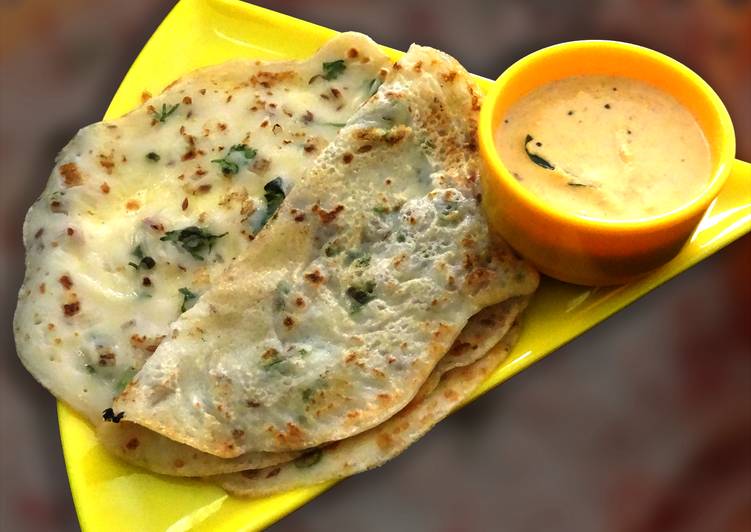 Dosa Days
Three dosas you should probably become friends with
It's not even called a dosa where I come from, if you really want to know. We call it a dosai. The global menus that are trending these days called them 'crisp rice crêpes from India'. But they're not supposed to be all that crisp and papery either. In my neck of the woods, the dosai that comes out looking that lovely golden brown all over is rejected as an imposter, not the real thing at all.
The real thing is much more, well, real. A food lover's home-made dosai — note the 'i' at the end — is generous, slightly crisp and crunchy outside, and warmly soft underneath. It is unassuming and never hopes to make it in life, awaiting only the kiss of the right chutney to turn it into a queen.
To get that totally dishonest sunset brown color, restaurateurs add chick pea flour — which would turn my old grandma a sunset brown color  bless her soul. The true dosai dough mixes 1 part rice with 1 part urad dal, soaked overnight, and then smoothly ground to paste with some salt.
The reason I'm writing all this, however, is that there are many more of them dosas out there than meets your untrained eye. 
There are 13 commoners, let me count them for you. You have the Paper Dosa, an impostor to the rim. You have the Ghee Paper Dosa, which is a way of making a fast buck by adding a spoonful of ghee. The Paper Masala Dosa, the Ghee Paper Masala Dosa, ditto ditto.
Then there's the Uttappam, which is not a dosa so much as a distant uncl...