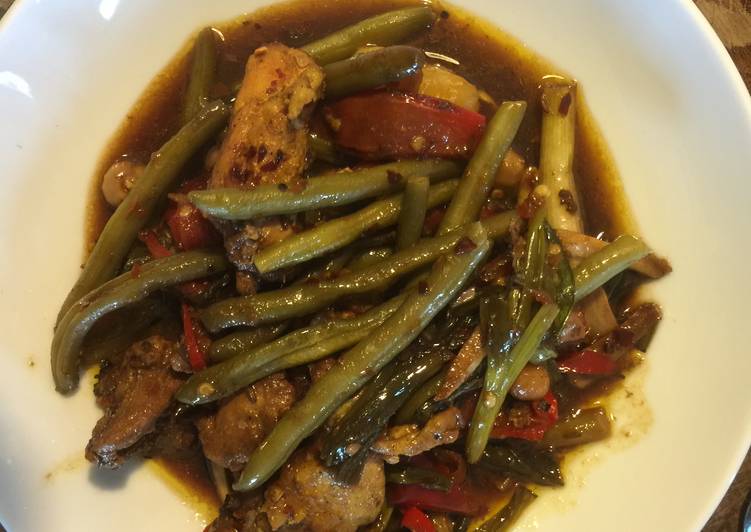 Schezwan Chicken - Chengdu style
Schezwan cuisine comes from the Schuan Province of Southwestern China. Cuisine from this region has bold flavors, it is pungent and has spiciness to it. Lots of Garlic and peppers. This dish is in Chengdu style. In fact Chengdu city has now been declared a city of gastronomy in China. I encourage all my friends to try different green vegetables and peppers in this dish.
Season Chicken with Spicy Rub and put aside. Blanch Green Beans in Salt water for 3 minutes. Heat Oil in a Skillet, add cumin seeds, cook 1 minute and serasoned chicken add cook for 2 mts. on each side. Take Chicken Out and put aside.  In the same pan add Red Bell Pepper. Cook 3 minutes and add Onion, ginger, garlic, green chillies, Habernero pepper and green onions. Cook 3 minutes.
Add Step