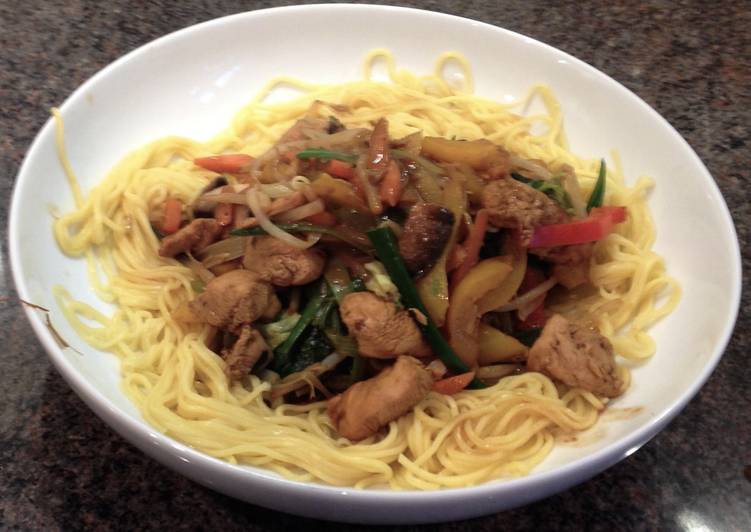 Easy Chicken Stir Fry
Yes this is easy-peasy and at around 290 calories this is a good DIET meal that happens to deliver2½ portions of over5aday per serving. As can be seen the ingredients can be pretty much geared to what you have to hand although some would say the bean sprouts are de rigeur.
The time to prepare this dish of 30 minutes does not include the time to marinate the chicken. Do not stint on this - this is where the flavor comes from.
Counts as an Over5days recipe on the Pro52diet.
Liberally spray a wok or fry pan with the Spray2Cook and put on a high heat until bubbling. Separate the chicken from the marinade and add to the pan. Stir vigorously until the chicken pieces are browned all over. Ad the veg and spray liberally with Spray2Cook. Stir vigorously and spray again. Keep stirring for three minutes and then add the remaining marinade. Stir for a further 30 seconds then remove from the heat.
Add Step