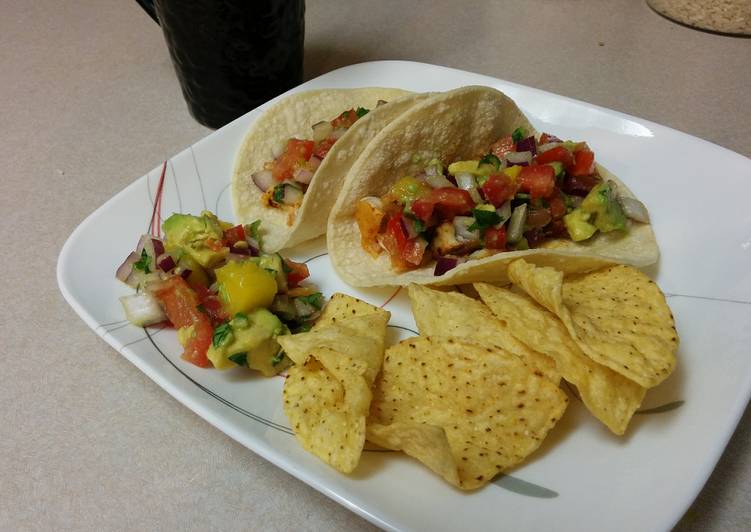 Blackened Tilapia Tacos with Mango Avocado Salsa
The salsa part of this dish was created for the subreddit, /r/52weeksofcooking, where the theme was "raw". But after you make a large bowl, you are overcome with the horribly great problem of deciding on a vessel to shovel the salsa in your mouth. I chose tacos.... and chips... obviously. The taco meat and the salsa were both really good and bursting with flavours but together... the were to die for. Maybe not die for but probably kill for. Definitely making these again.
I used about 1/2 a teaspoon of Kosher Salt for the Salsa but depending on your ingredients, you could use more or less.