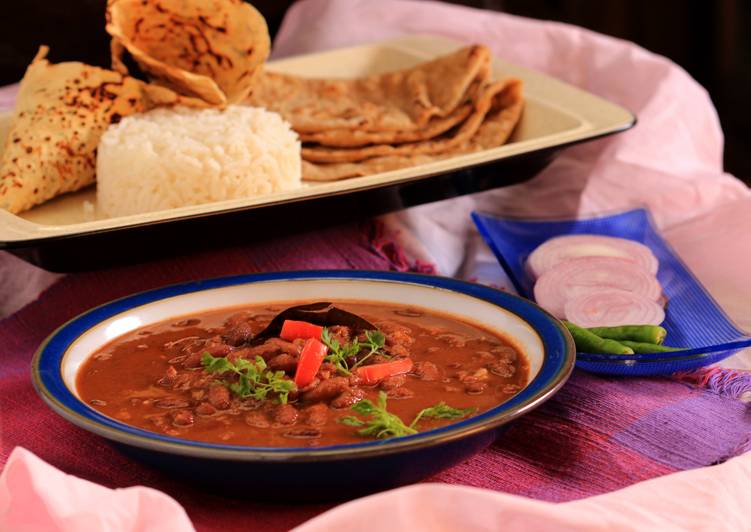 Punjabi Rajma Masala
An easy dish to cook, I was introduced to Punjabi Rajma masala as a young girl by my mom's best friend .. Mrs Bussi Aunty (Punjaban). Mrs Bussi Aunty  opened the doors to a totally new cuisine to which both  Amma and me were hooked on to  instantly much to the discomfort of my dad who wanted only his rice and sambar!
The trick to have melting soft cooked rajma is to pressure cook  the overnight soaked rajma twice or after pressure cooking the rajma  for the required time , continue to cook on slow heat for about 15 min. after the customary numbers of whistles!
Reg whistles:
I have discovered that the number of whistles that the pressure cooker emits for delivering cooked food depends on the heat and the size of the cooker. Also, the pressure cookers with age become eccentric ! My pressure cooker is moody and emits a whistle when it feels like so I go by the time it starts hissing!