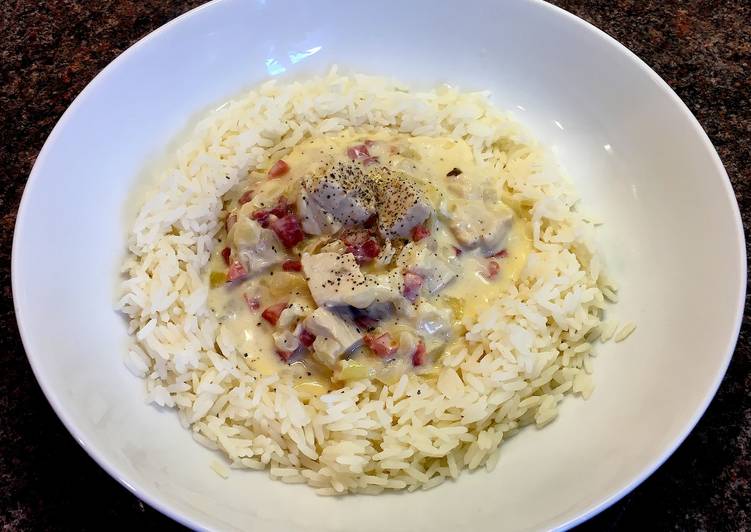 Supreme of Chicken with Italian Ham and Rice
A Six2go meal so ready in under 15 minutes with just 6 ingredients.  This one costs 435 calories and only delivers only half a portion of over 5 a day.  So what! Great comfort food in such a short time has to cost a little more on a DIET!
Counts as an Over5days recipe on the Pro52diet.
Read more at: http://annyplummer.cucumbertown.com/fish-chips-pronto-recipe
All images and text on this website are protected by copyright. Please do not post or republish this recipe or images without permission. If you want want to share this recipe just share the link rather than the whole recipe.