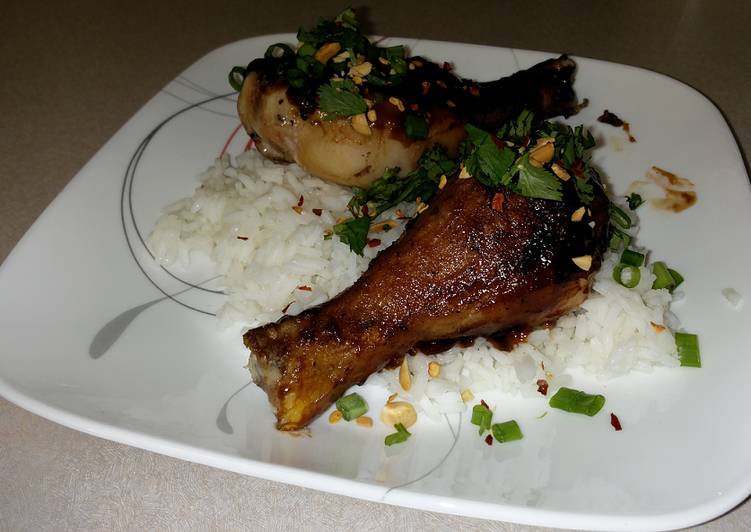 Sous Vide Chinese Chicken Drumsticks
This dish was prepared for the subreddit, /r/52weeksofcooking, where the theme was "sous vide" and my second theme was "Chinese". A few of my friends have been raving about sous vide but I had a hard time imagining dropping the money for a sous vide machine before trying it. Then I found the beer cooler method because I definitely have a beer cooler. These drumsticks came out incredibly juicy and tender. I was worried they would be undercooked due to the low temperature and the fact that I have never cooked anything sous vide before but it actually came out perfect.
Getting the water in the beer cooler to the perfect temperature was a huge pain but I think I have decided to buy a real machine after this.