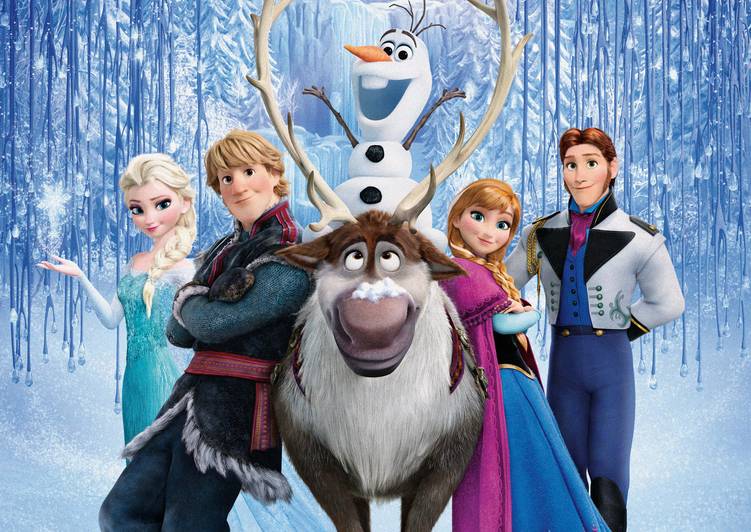 Planning a Frozen Themed Party
This post is for all those planning a Frozen party! Every year after my daughter's party is done, I do up a party post with lots of details of everything involved, so this post definitely does not have recipes but it has menu ideas and everything else that goes into making your Frozen party a memorable celebration...
General Decor: I wasn't very keen on hanging frozen themed banner and balloons (even though I own a party supplies store and had stock). I decided to stick to the frozen theme colors: Shades of blue, purple, white and I bought lots and lots of snowflakes of various shapes and sizes over the christmas period. There were pom pom flowers, lanterns and lots of crepe paper. I bought a few plastic table cloths in the same shades and the finishing touch was some fairy lights. My week day schedule is...

Birthday Cake and Candle: D had two parties, one on Friday at her childcare and the next one with her friends on Saturday at home. I have made the childcare cake the last three birthdays so this year was no exception. It was a Elsa blue and white marble style cake and the frosting was vanilla flavoured. I stuck the figurines on the cake and voila, it was a cake to impress the preschoolers. For the candle, I decided a little sparkle wouldn't hurt so I made the two candles sparkley with some bl...

Loot Bags: I have had a policy the last three birthdays to not put candy in a kids loot bag. This year I decided to bake cookies. It was a mission to bake over a 100 cookies. Each kid got two snowflakes and a #3 cookie. I wrapped them in clear wrap and tied it up with a string that had a thank you note on it.

Planning: I work full time, own 2 businesses on the side and have a pretty full life and I don't like stressing out over events, so I am a planner! LOL I plan anything big or small... I would say from around Nov 2014 I began to think of my daughters birthday in March 2015. Between Jan-Feb 2015 I got all the supplies sorted, menu confirmed in my head, and finished making the sparkley candles and invites. March 2nd week the invites went out and I also typed out a schedule for birthday week an...

Menu:  The afternoon tea menu included the following. Chicken & Corn Sandwich,. Roast Beef & cheddar Sandwich, Carrot & Hummus Sandwich, Egg Salad sandwich, Cucumber Mint sandwich, Snowballs (Donut holes tossed in icing sugar), Olaf Noses (Cheese Puffs), Kristoff's ice (Blue Jelly), Kristoff's Swedish Meatballs (take on Ikea's meatball recipe), Filafel bites in pasta sauce. Also served was Melted Snow(water), coffee, Masala chai and hot chocolate AND fluffy (steamed milk topped with whip & s...

Add Photo

Entertainment: I hired a couple of ladies from a party company and they came dressed up as Elsa and Anna - so entertainment was easily covered. If you have this option, I would suggest you go with it... If you don't, then you can have a sing along time to the frozen songs and read the story. The internet has lots of ideas you can incorporate into your party too.
Add Step