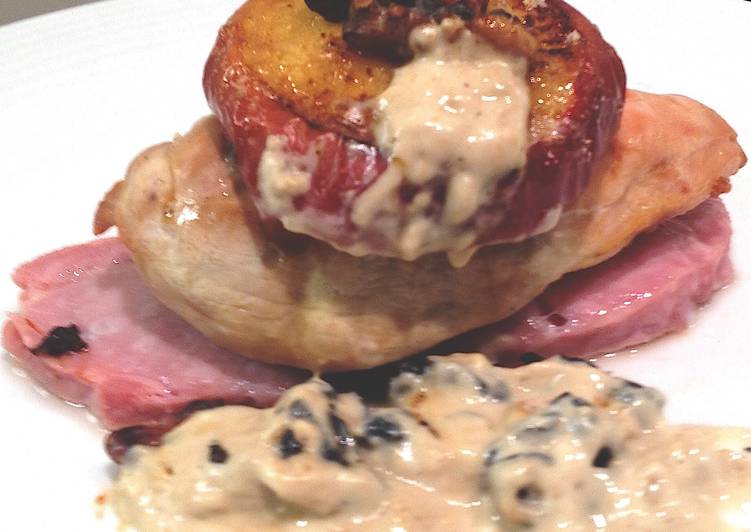 Pan Fried Guinea Fowl Breast
This is another meal you can add accompaniments if you choose but this is a great protein rich course served just as it comes. Protein rich means fuller longer and that in turn means this is a good DIET resource. The guinea fowl is a subtle flavor but really combines well with the apple, ham and walnuts to create a delicious meal you will want to cook again!
On its own this meal counts as an Pro2days recipe on the Pro52diet.
Put a fry pan sprayed with Spray2Cook on a medium to high heat until the Spray2Cook is bubbling. Fry the guinea fowl breasts for 2 minutes on each side. Transfer to the roasting tin and cook for 12 minutes. Test they are cooked with a sharp knife pressed into the thickest part and then set aside covered in foil to rest for 10 minutes.

Pre-heat a broiler / grill set at high. Use the fry pan (again sprayed with Spray2Cook) to cook the apple and walnuts together. Cook until the apple is soft and lightly browned on both sides. Transfer to a baking sheet and sprinkle the apple with aspartame. Place under the broiler / grill until golden.
Add Step