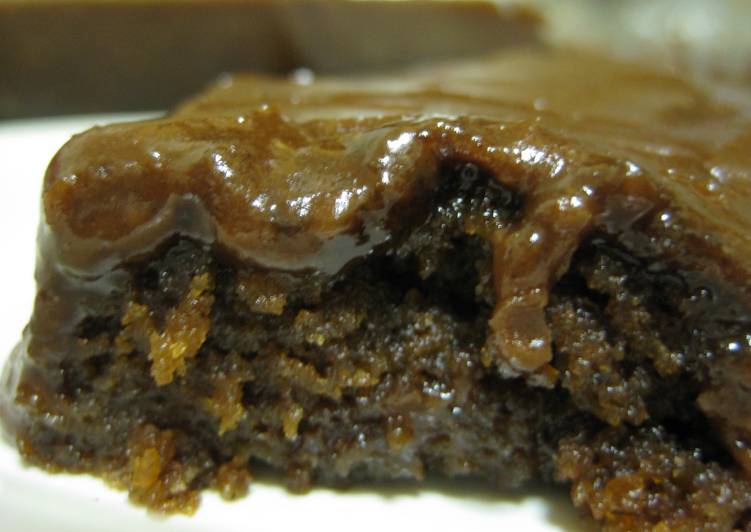 Cinnamon Chocolate Cake
I got this recipe from my mom, who got it from her mom, who got it from a lady whose name I do not know. It doesn't look like much, but it's perfect. The icing is poured right onto the cake while hot, resulting in beautiful gooeyness, and an almost fudgey layer on top.
Best of all? It comes together in under an hour.