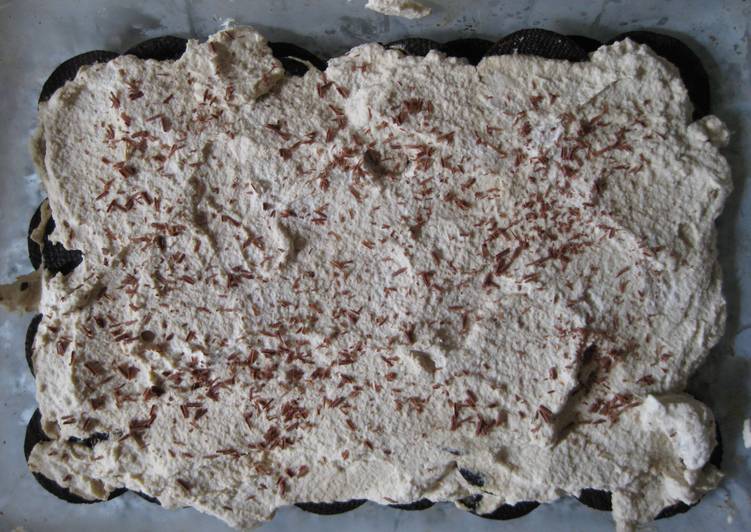 Mocha Icebox Cake
During the scorching NYC summer of 2015, my mother tagged me on Facebook with a link to Bon Appétit's Coffee-Chocolate Layer Cake with Mocha-Mascarpone Frosting. "When it's cool enough for baking again," I said, but by the next day I had other thoughts. "Now that I think about it, I could make an icebox cake with those flavors." And so it was.
This glorious mess of a cake is neither overly sweet nor bitter, the coffee serving as an accent to the chocolate cookies, which soften and become more cake-like the longer they sit in the mascarpone and cream, only the bare edges retaining crispness.
Notes: I used Nabisco Famous Chocolate Wafers and would recommend something similar, though I bet this would also be fun with Oreos. The amount of cookies you need might vary, especially if a lot of yours turn out to be broken, as mine were. If you want a stronger coffee flavor or a sweeter cake, no reason not to play with the sugar or espresso powder amounts.