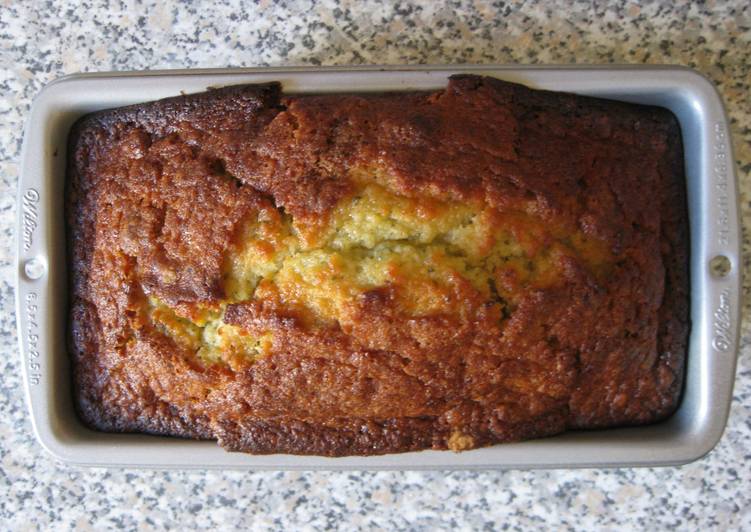 Zucchini Bread Which Tastes of Zucchini
My mother and I have a long-standing argument about zucchini bread. She always complains that it just tastes like a spice cake, as if there were no zucchini in it. But that's the point, I try to tell her. Zucchini has a natural sweetness, yes, but no assertive flavor. An unspiced zucchini bread would be bland.
But I did think she had a point. Most zucchini bread is flavored similarly to banana or pumpkin bread, which doesn't seem fair. Bananas and pumpkins have strong flavor profiles capable of standing up to cinnamon, ginger, vanilla, and so on. Zucchini bread should be given a chance to taste like something besides a knock-off of a different quickbread, I decided.
So I took The Kitchn's recipe, a solid standard, and I pared it down. The cinnamon, nutmeg, brown sugar, and vanilla were discarded for being too loud, but then I added a little lemon juice and used olive oil, as these are things I would use to season zucchini normally. And for the squash itself, I took out a couple I'd frozen the previous month upon realizing I wasn't going to get around to cooking them any time soon. Barely defrosted, grating them produced what I can only call zucchini snow. I just went with it.
Now, I don't want to put you off, but this bread has a kind of perplexing taste. I couldn't decide what to think after my first few bites, but I went back for a second slice. It's understated, gently sweet, an excellent vehicle for salted butter, and it paired nicely with my morning coffee. And undern...