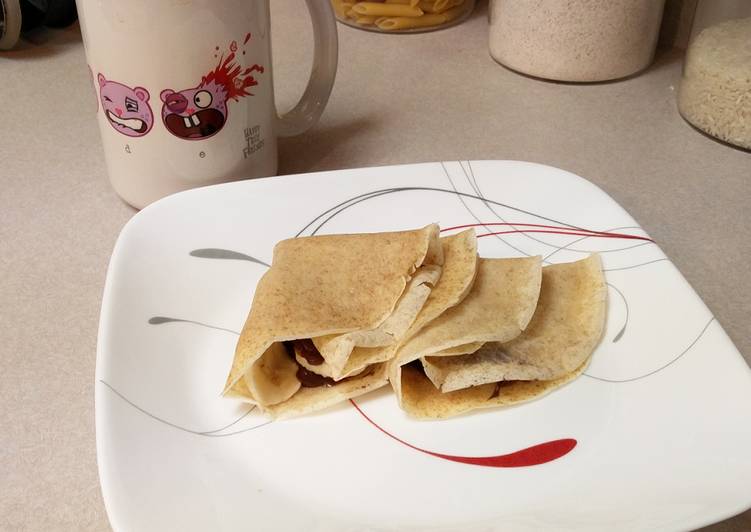 Crepes
When I was in Europe, I noticed crepes of different formats in every country I went to. Now, they are starting to become vastly more popular where I live. It started as 1 or 2 restaurants and now they are everywhere. Savory Crepes. Sweet Crepes. All crepes all the time. I decided to try my hand at them since they are absolutely delicious. How can you not like basically a thin pancake stuffed or topped with delicious ingredients? They were surprisingly simple to make and are very versatile based on what you add with it. Normally I prefer savory crepes but I decided to go sweet this time around.
The choice on stuffing or topping is entirely what you are in the mood for. These were made with Nutella and sliced Bananas because I was craving something sweet. Other options are yogurt and fruit for a tart, sweet mix. I have even had more savory ingredients like pulled pork which is to die for.
The first couple of crepes were my throw-aways to get the batter, heat, and timing correct. It will vary based on a lot of factors like altitude, stove type, brand of ingredients, etc.
Add Photo

Scoop 1/3 Cup of the batter and pour into the middle of the skillet. Immediately, remove from heat, and tilt in a circular motion to allow the batter to cover the entire skillet before cooking. If the batter is too thick to easily spread, add some water to the batter, and try again. If the batter starts cooking too quickly, lower the heat, and try again.
Add Step