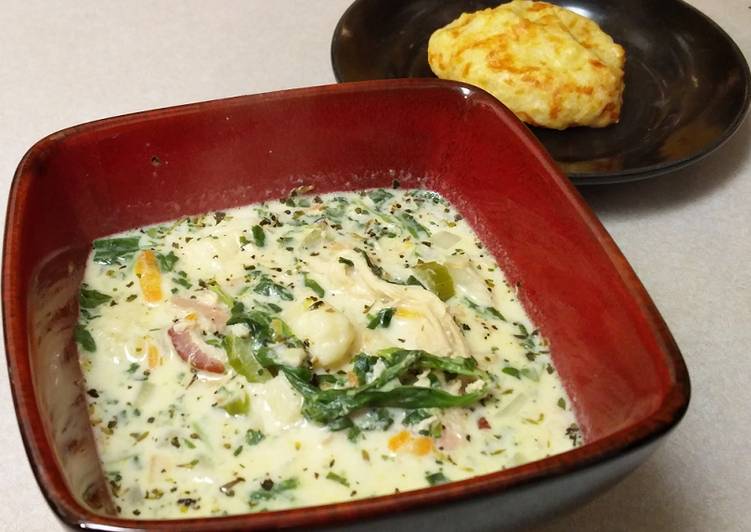 Chicken and Gnocchi Soup
I was not really planning on making this dish because I have been making a lot of soup, stew, and chili recipes lately. Then I thought how much I really love homemade gnocchis. Every time I make Gnocchis, I somehow forget how much of a pain in the ass they are. Probably because while I am eating them, I am so overjoyed with how they taste. Normally, I make them like I would a normal pasta and just dump sauce on them so I wanted to try something different and I had most of the ingredients already. While the soup was really good, the next day was even better!
I did not add any salt to this but the day I made it, we definitely needed to add salt. After you let it sit overnight, some of the salt seeps out of the gnocchi and it no longer needs any salt. I would hold off on salt and salt it as you see fit while eating it.