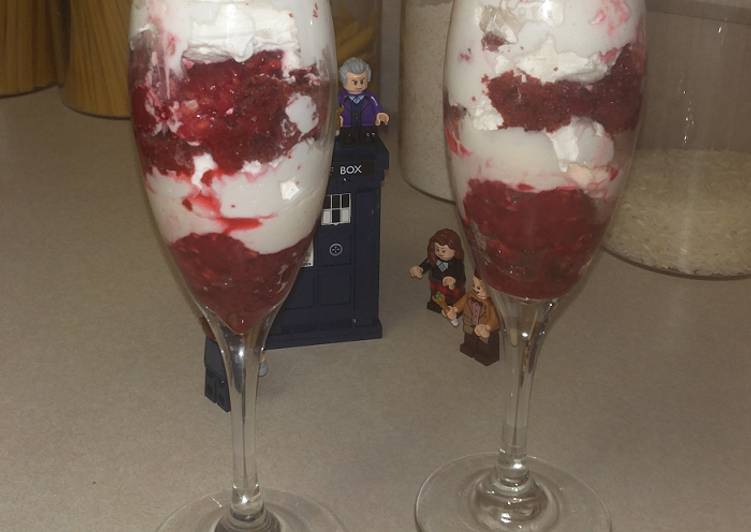 Red Velvet Trifles
This dish was prepared for the subreddit, /r/52weeksofcooking, where the theme was "air" and my secondary theme was "Love Inspired Dish". Love Inspired and Air... whipped cream. This was actually exciting for me because I just picked up a new stand mixer and have never made my own whipped cream! By the way, these were absolutely decadent and insanely bad for you... I only ate 3 of them.... in one sitting. I am not really big on desserts but these are definitely fun to share with a loved one.
I used Marionberry  Whiskey because I live in Oregon so we have to have Marionberry everything. You could also use any fruit liquor that you have.
Also, I used cake mix because I am lazy. Shoot me. I bet it would be even better with a home made cake.