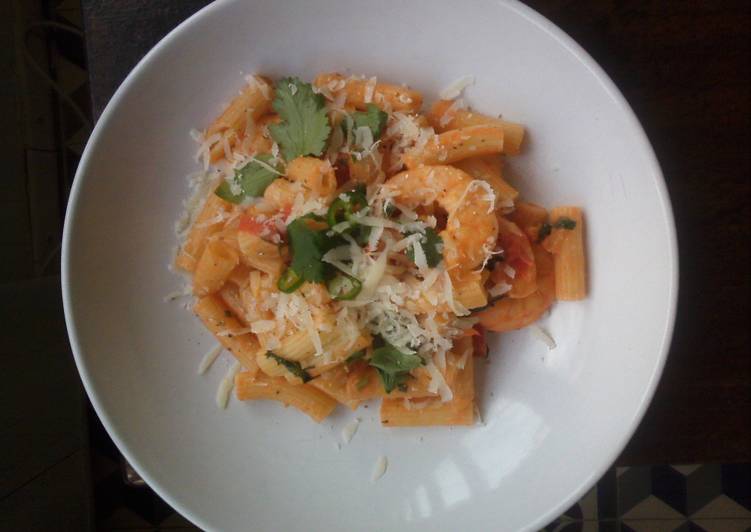 Prawn and Vodka Pasta
Cooking with alcohol is one of the simplest tricks to add extra flavour to your dish. I'm a big fan of a splash of white wine in my fish pot or with white onions and mushrooms, a little glass of beer with venison or red wine in a bolognese salsa or with red meat in general.
To mix things up, you can also cook with stronger beverages and sea foods is one of the best ingredients to try to flambée something in whisky or... vodka. Try this plate of pasta with an Absolute twist.