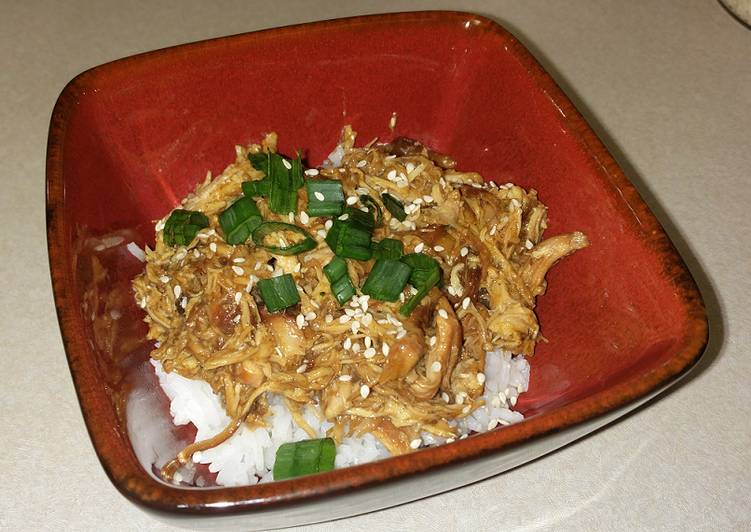 Agave Teriyaki Chicken
This dish was prepared for the subreddit, /r/52weeksofcooking, where the theme was "Japanese" and my second theme was "slow cooker". I know I have said this before but I have always thought of my slow cooker and my lazy box that produces delicious food. I really wish I was not home while this cooked though because it made my house smell delicious which ended up making me hungry all damn day. That being said, this was incredibly easy and is a great weeknight meal, just set it, make some rice, and enjoy.
While this was pretty good, it needed a little something extra. I ended up adding some table salt and hot sauce which made it a lot better.
You could use pretty much use any chicken parts that you like since it gets shredded anyway. I ended up using a chicken breast and skinless, bone-in thighs because it is what I had in my kitchen.
I very rarely cook with honey so I used Agave Nectar but you could easily substitute it with honey.