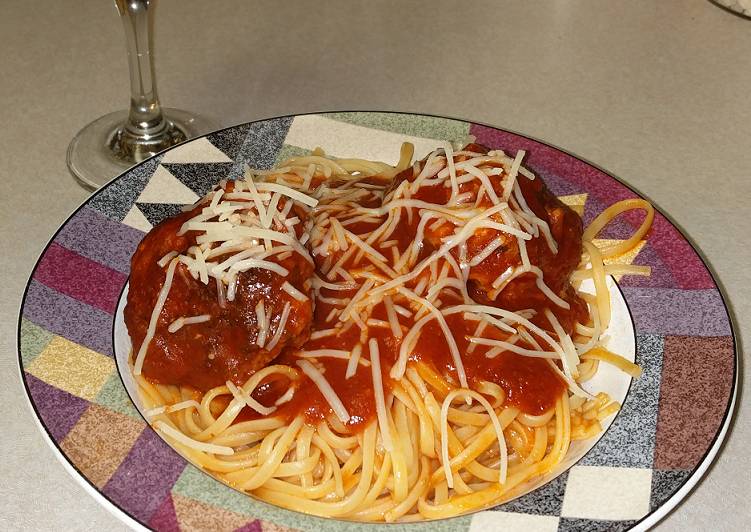 Spaghetti with Lamb and Italian Sausage Meatballs
This dish was prepared for the subreddit, /r/52weeksofcooking, where the theme was "Braised" and my second theme was "Movie or Book Inspired" so I went with Se7en when one of the victims was killed by constantly eating Spaghetti and Meatballs. I was very weary of making this due to the time required to make it... That being said, it was completely worth it and worth the wait. The meatballs were very tender, packed with flavour, and completely melted in your mouth. The sauce was pretty good too. Not the best I have had but I would have no problem eating it over and over. My girlfriend even said she would like me to make this again. No problem!
Add Photo

In a large, oven-safe pot, heat 3 Tablespoons of Olive Oil over medium-high heat. When the Olive Oil is hot, add some meatballs, making sure not to overcrowd the pot. Stirring occasionally, cook the meatballs until browned (about 8 - 10 minutes). Transfer the meatballs to a plate and add another batch of meatballs and repeat the process. I had about 3 batches.
Add Step