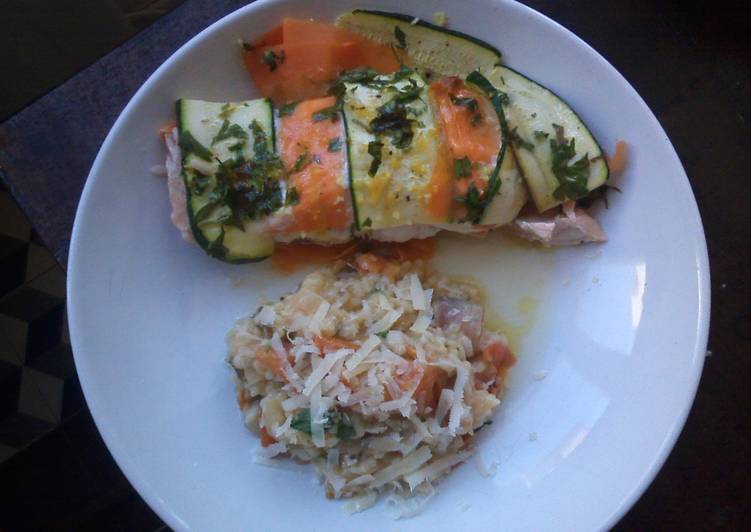 Salmon bake & Roasted tomatoes risotto
There is nothing more delicious in my mind than a filet of Salmon baked in white wine in the oven with an indulgent risotto made out of beautiful roasted cherry tomatoes and garlic. With just a bit of preparation, you end up with a healthy plate of both delicious and comforting food to pass the winter.  Here's how to get started.
Cook the rest of your onion in olive oil. Once translucid, add your rice and leave it to warm for 30 sec. Add a glass of wine and stir until incorporated. Then add your bouillon once spoon at a time until your risotto is ready. Add grated parmesan at the end with a nub of butter. Season with salt and pepper and add your mashed roasted tomatoes with 6 to 8 garlic cloves and your onion.
Add Step