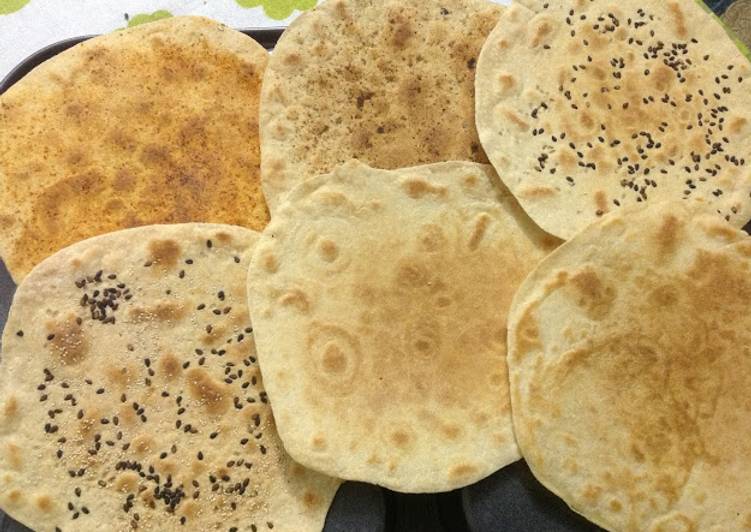 Khakra- Crispy flat bread
For this month's Daring Kitchen challenge, Sarah gave us crispy crackers and flatbreads as a challenge.
Everybody loves Khakras. Period.
Well Still in case if you are wondering what are these? These are stunning thin flatbreads made with a host of flavours. I have heard some really wicked ones too like paani poori flavor, jal jeera flavor etc. However I made it with chaat masala, paprika powder, black sesame seeds and poppy seeds.
They are generally made on a griddle but I used a combination of a flat griddle and the oven.