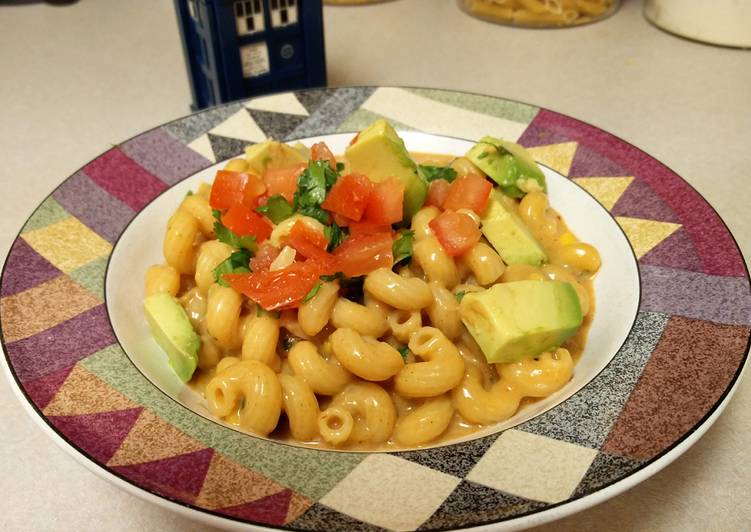 Chicken Enchilada Mac and Cheese
This dish was prepared for the subreddit, /r/52weeksofcooking, where the theme was "Mac and Cheese" and my second theme was "Cheese"... well that's easy to combine. But I have made Mac and Cheese many times before so I decided to change it a little bit. Enchilada sauce, pasta, and cheese. This has all the makings to be delicious... and too be honest, it was pretty damn good. Not the best Mac and Cheese I have had but definitely a nice change.
This makes a little bit too much Enchilada Sauce so just weigh out the correct amount before cooking.
As with most Mac and Cheese, I like it to top it with A** Blood which is a hot chili powder I make out of ghost chilies but you could use any sort of spice.