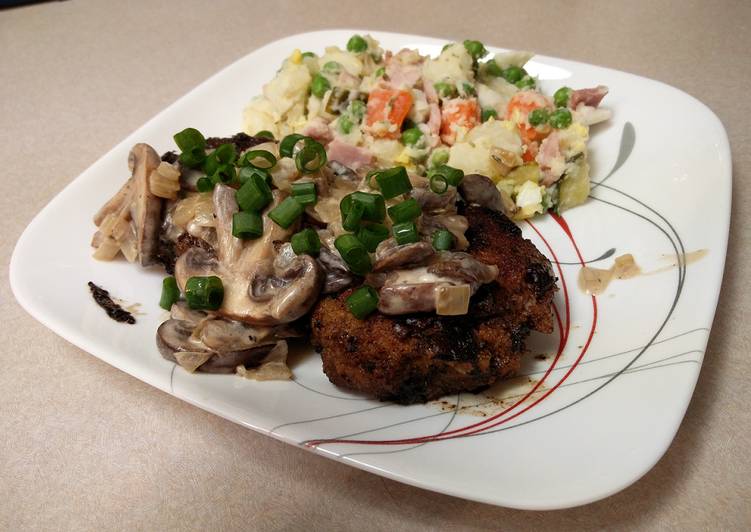 Kotleti with Mushrooms in a Sour Cream Sauce
This dish was prepared for the subreddit, /r/52weeksofcooking, where the theme was "breads" and my second theme was "Russian". While this really does not look like bread, I ended up using different bread types that I figured it was fine. Also, I might have made these a little large that they ended up turning out more like mini burgers, almost slider like, instead of cutlets. Oh well, give me meat in my stomach. These were really good and paired really good with the mushrooms as well as my significant other's Olivye.
I used Chicken Thighs for this but any chicken would work.