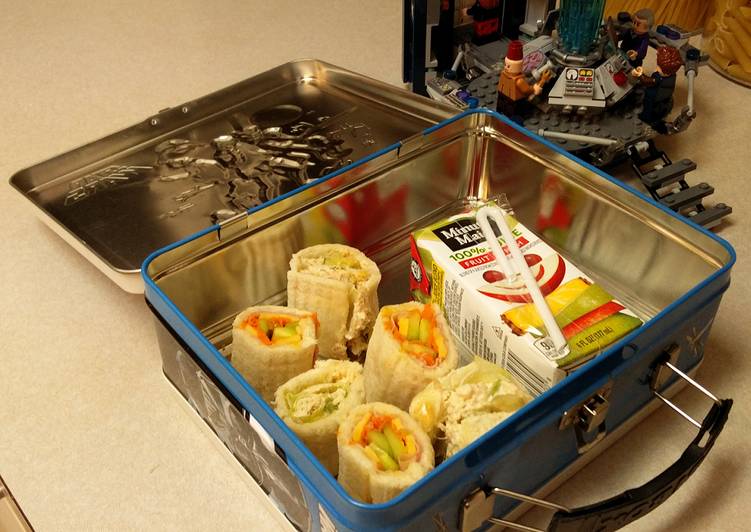 Sandwich Sushi
This dish was created for the subreddit, /r/52weeksofcooking, where the theme was "foods in disguise" for April Fool's Day; my second thing was sandwiches so this was a pretty easy choice. To this day, I am really horrible at rolling sushi; real sushi or just sandwich sushi. The taste is good but it is just ugly. That being said, I'm not sure what to say about this since it's just a rolled up sandwich. But damn do I love a good sandwich.
You could use any type of ham but the deli near my house had this Habanero Garlic ham that was beyond delicious.
I am not the biggest fan of iceberg lettuce but decided to try it just for the crunch factor.