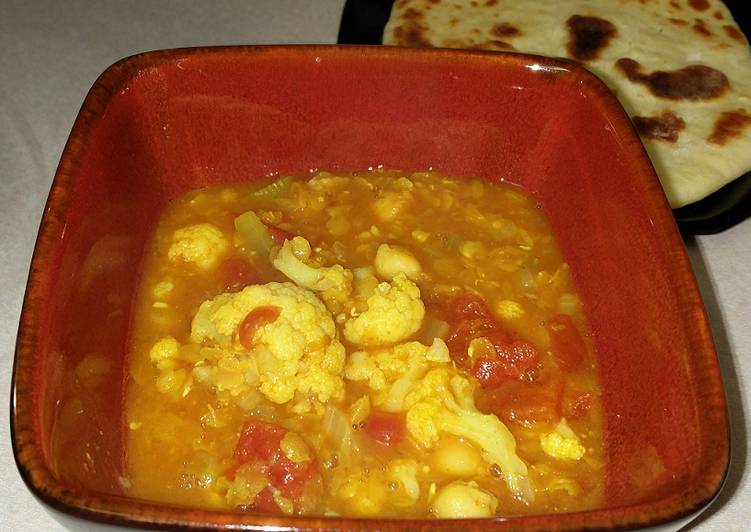 Moroccan Lentil Stew
I saw this stew on another website a while back and I had to try it... I did not anticipate non-stew like weather. Oh well, I bought the ingredients so I had to make it. Also, I am very glad I did. This was absolutely bursting with flavour. When I was making it, I was thinking of adding shredded chicken or something similar but it does not need it at all. I can still taste it on my tongue. This is definitely going into my soup/stew arsenal.
This went very well with some naan bread to dip into it. I highly suggest it.
Also, I used A** Blood in this which is a chili powder I make out of ghost chilis and it made it perfectly spicy for me so you can omit a hot powder all together.
I use homemade chicken broth which is not salty at all so I had to add a bit of salt at the end but it will depend on your brand of broth.