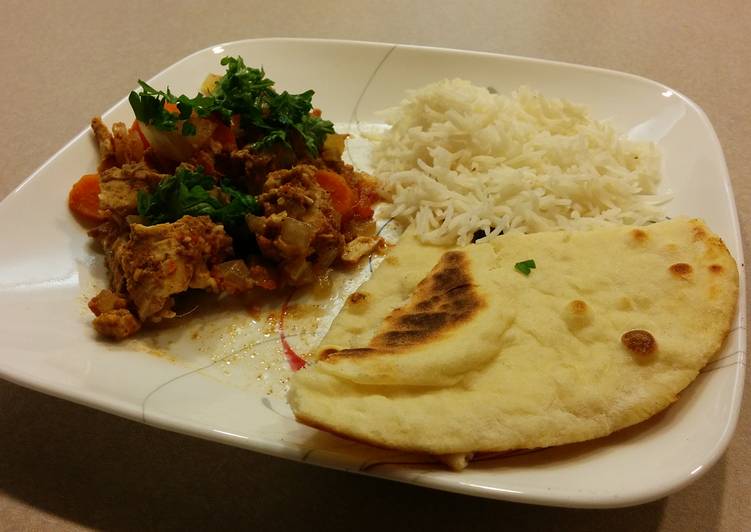 Naan Bread
This side dish is the second part of a meal prepared for the subreddit, /r/52weeksofcooking, where the theme was "Indian". I have made this before but I just never have posted it. One of my favourite things about Indian food is some nice, warm Naan. I used to always just buy the premade stuff at the store but once I found out how cheap, easy, and delicious it is to make at home, I don't think I ever will buy it from the store again.
What you do with the Naan after you make it is pretty versatile. I like to coat it with garlic butter if I am going to eat it then. You could use just regular melted butter or top it with some herbs.
You can also add stuff to the dough. I think next time I want to put some minced garlic in the dough.
I get the best results if I do not roll out the dough until just before putting it in the skillet.