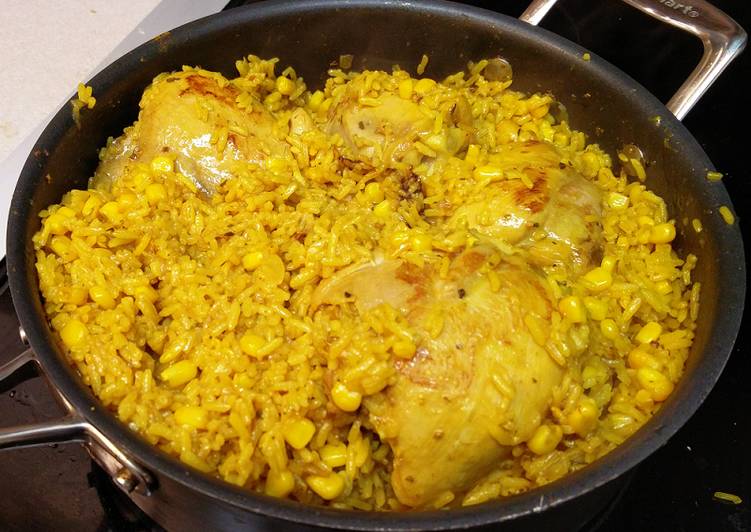 One Pot Brazilian Chicken and Rice
This dish was prepared for the subreddit, /r/52weeksofcooking, where the theme was Brazilian and my second theme was one pot. I have a love and hate relationship with one pot recipes. I love the fact that clean up is super easy but I do not like the fact that it is way to easy to over or under cook a part of dish. Then throw chicken in the mix and I was legitimately worried. A worry that quickly faded as soon as I started to eat this. The rice was cooked perfectly and the chicken was very moist. I could see myself making this again since I usually have most of the ingredients on hand and it was pretty easy. Next time, I think I will add a bit hot spice though.
Also, I had bought Limes and Parsley for garnish for this meal but completely spaced using it after I was done cooking... oops.
I used a homemade chicken broth which does not have a lot of salt so mine needed some salt at the end but if your chicken broth is fairly salty, you might not need it.