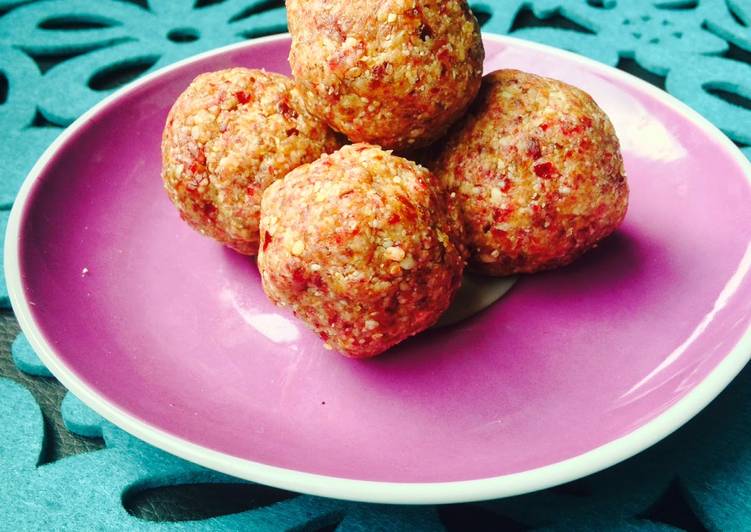 No Bake Energy Bites (V & GF)
I felt a bit challenged with the healthy eating this past week. The body was craving sugar three-ish weeks after beginning this not much sugar and carbs lifestyle. I even left work once to grab me a sweet treat to keep the brain working! (eekk.. confession...)
I have heard of energy balls/bites but never got around to it - so I added the following ingredients on my shopping list with the hope that it would fix the sugar craving at 3pm. I was really surprised to see how FAST I had made it. It did not take a long time and it smelt and tasted amazing
I was not tempted to add chocolate chips cause the dates gave the sugary taste. These are not just tasty but perfect for a quick and easy snack. And guess what they are VEGAN and GLUTEN FREE!