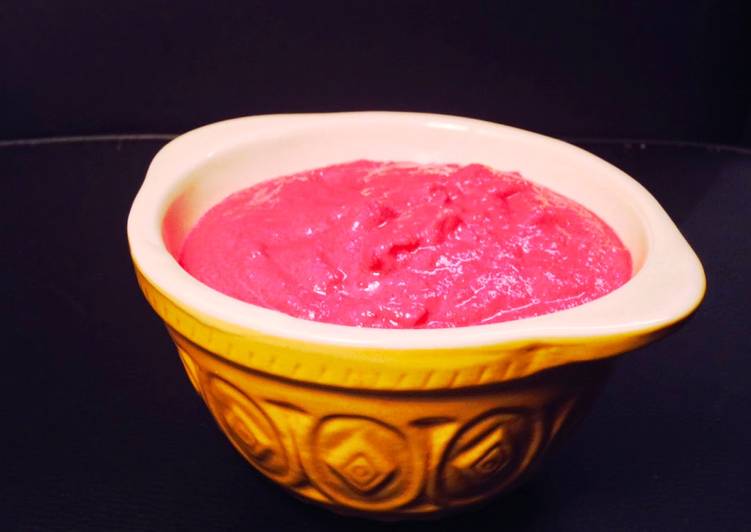 Beetroot Hummus
I am having a 'recovery' week after an extremely busy week last week. Still a bit slow but getting there :) It was late nights every day but my goal last week was to not eat out and I actually got the whole family through the week by cooking healthy meals! YAY!!!
Now onto this slow recovery week - we are in week 3 of healthy eating and are seeing amazing results :) Hummus has been something I have made often since the start of the month for our new meal plan.I was all set to make some hummus with chickpeas, but my assumption that I had a can or two was actually wrong, so as I was searching for the can of chickpeas I saw the beetroot can and I then thought maybe I should change things up and make some beetroot hummus!
I loved the result and I loved the taste ... if you are a hummus fan you should so totally try this :) I am sure you will enjoy this like we did inspite of it being all PINK! LOL
Have a great rest of the week!