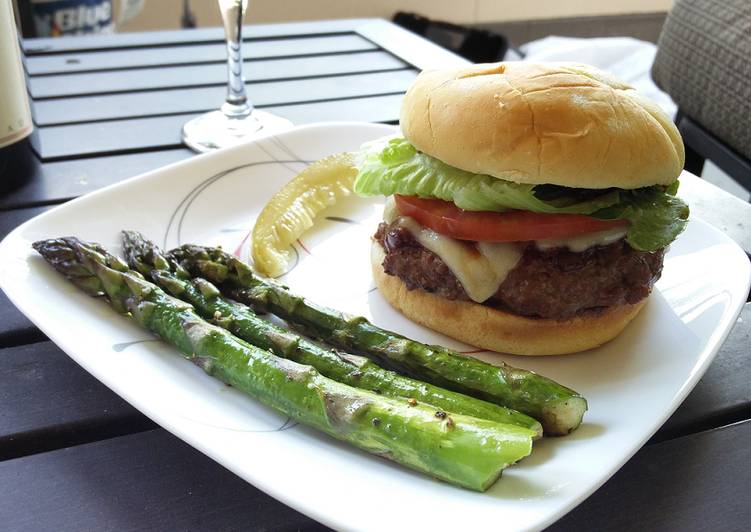 Juicy Lucy with Whiskey Grilled Onions
When I woke up today, the weather was abnormally warm so I decided to go for a hike. Whenever I go out in the sun or go hiking, I always get an appetite for a burger even though I am not really a burger fan. Add the fact that I picked up a bunch of ground bison the other day because I have never cooked with it and I was intrigued. This was really good that even a non-burger person like myself would definitely go back for. And incredibly juicy so much that it reminded me of those Carl's Jr. commercials. I will definitely be looking into making different things with bison after this.
These can very easily be made with beef as well and I am sure they will be just as delicious.
The choice of cheese is definitely up to you.
I used a homemade Barbeque Sauce. This is an ingredient that I used to always buy and not make myself. Do yourself a favour and make it, you will thank me later.