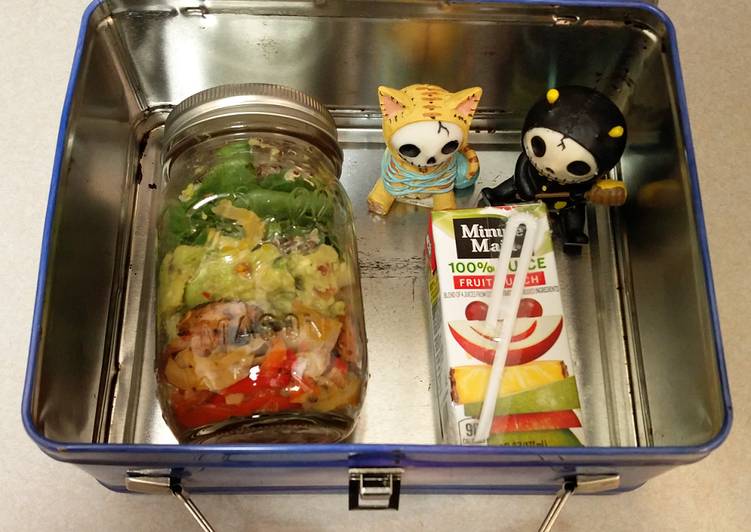 Cajun Shrimp Salad Jar
This dish was created for the subreddt, /r/52weeksofcooking, where the theme was "brown bag lunch" and my second theme was "salad". Yes, I know this is not a brown bag but I did not have any so my Doctor Who lunch box will have to do! This meal was so easy to create and it goes well, warm or cold. This morning, it was a nice change to just grab one of these jars and when I ate lunch, just give it a good shake and pop the top and dig in. If you do not want to eat out of the jar, you could easily just dump it out into a bowl or plate.
I ended up making a little bit too much Guacamole (such a bad problem) so I ended up eating the rest with some chips.
A note though, this is a little spicy so if you do not want a little kick, lower some of the spices or peppers.
A** Blood is a chili powder made from ghost peppers but any hot chili powder should do.