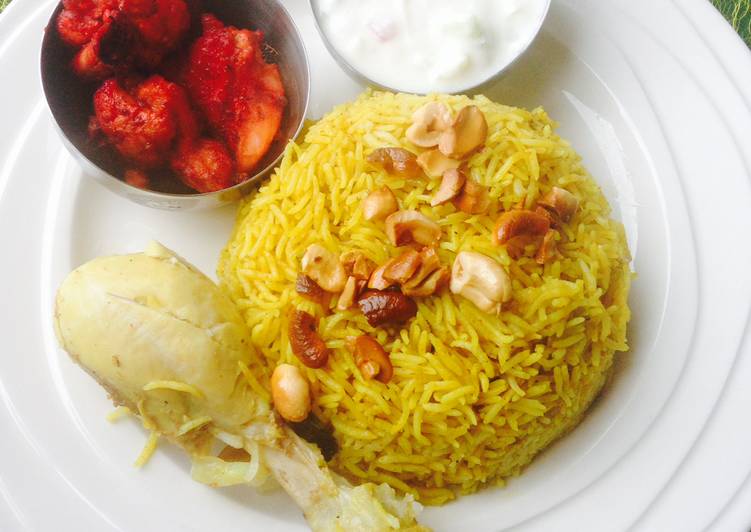 Chicken Biryani ~ a pressure cooker recipe
Biryanis are a top favourite dish of my household. Both Mr.hubs and Miss 3.5yr old love biryani with all of their lives. I made this on new year's day and it was demolished :) Click on the link to read this recipe .... IF you don't have a pressure cooker, you can still make this in a regular non-stick pan. Please don't feel intimated by all the ingredients, its just a few steps to follow and the result is the most delicious meal idea that will surely impress your friends and family.
One big thing to note is that its not spicy! You can however make it extra hot by increasing the number of chillies being used. I use a store bought biryani masala and suggest using MTR or Eastern bran which ever is readily available in your local Indian grocery store.
I made a raita and also some chicken 65 (another household favourite) to complete this dish.
ENJOY!