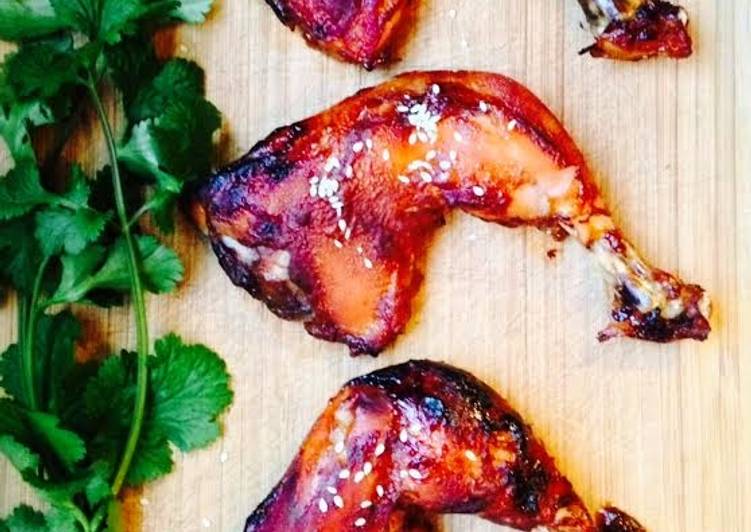 Baked Teriyaki Chicken
I love eating teriyaki chicken and rice, but lately I have been cutting down on eating rice, so haven't really made Teriyaki chicken at home. But I have had a craving for some Teriyaki chicken the last few weeks, so I thought I would make it a little healthier! In the oven the teriyaki chicken went and I paired it with a salad
My daughter went for the chicken and pieces of cucumber from the salad like no body's business LOL ... This recipe will hopefully get some of you to stop buying the store bought sauce and make it at home instead with some real easy ingredients. If you don't have the time to make it, just buy a jar and bake the yummiest teriyaki chicken, but I really do recommend you make the sauce sometime :)
Before we get to the recipe, just wanted to let you know that our month of giveaways is exactly a week away. If you are in New Zealand and don't follow the blog's facebook page ... make sure you do so as I have just announced what pressie #1 is and on thursday 25/09 will be announcing pressie #2
Hope you enjoy this recipe! It's really quick and easy to make and delicious to eat!