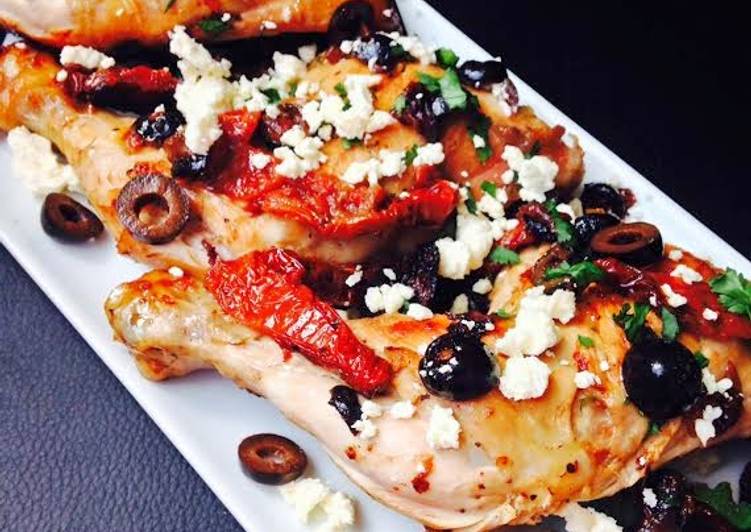 Pan-seared Chicken with sun-dried tomatoes and Olives
I love sun-dried tomatoes, feta and olives! I love including it in pasta dishes, pizza and chicken dishes. I made this a couple of weekends ago. I was at home with the little Miss and didn't have a whole lot of time to spend in the kitchen, so I thought of a few things I could use to cook the chicken ... especially that feta that really needed to be used... and this dish came together
Read through the recipe - its pretty easy ... and it looks gorgeous when you plate it. It's pretty delish too
Have a great week!