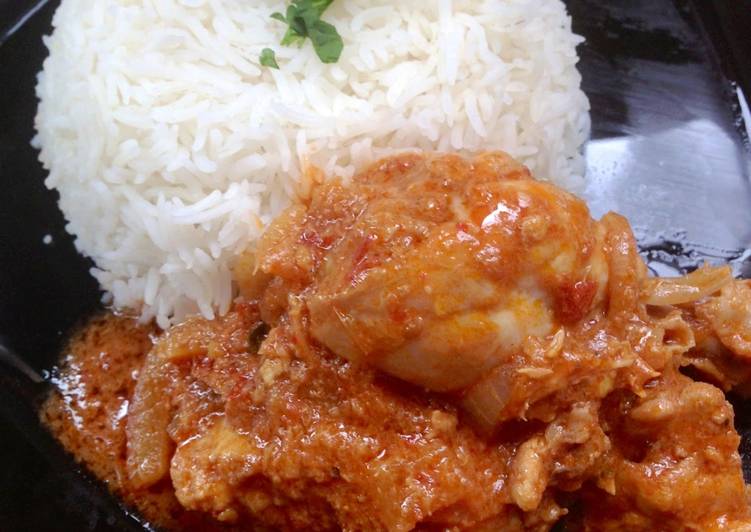 Chicken Vindaloo
So I have a confession to make ... I have never actually enjoyed eating Vindaloos at Indian restaurants .. either the meat wasn't fresh or the taste was weird ...  but since I make a curry on a Sunday, and since I am also a food blogger, I decided to give vindaloo a good ... I read up on a LOT of recipes, and then came up across one that I thought might actually work
I was quite excited when I decided to make this dish and there was definitely a lot of anticipation as I waited for the meat to cook through just so that I can see if I like it or not ... I loved the flavors and my Indian husband thought it was pretty delish too :)
This one is for all you Vindaloo fans!
Add Photo

Once the time has past, to some heated, add the marinated chicken and cook for about 5 mins. Next add the chopped onions, the tomato paste, and season with some salt. Mix everything really well, add 1/2 cup of water, reduce the flame to medium low, cover the pot with a lid, and let the chicken simmer on low for 20 mins until you can start to see the oil oozing out of the chicken
Add Step