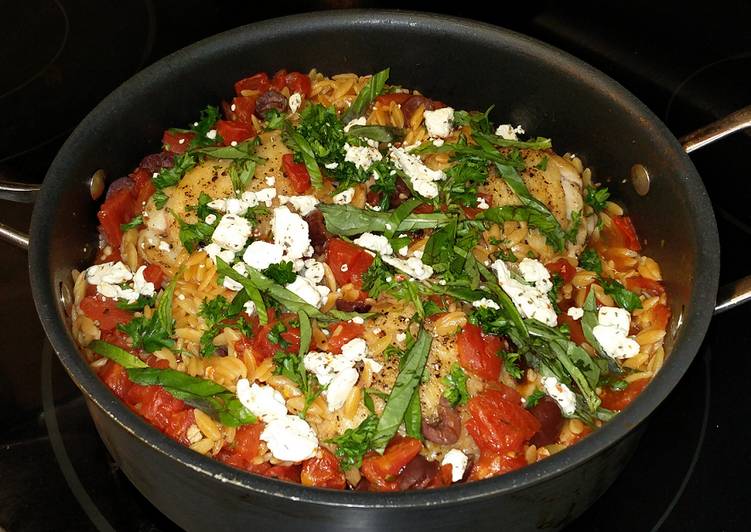 Chicken with Orzo
Since my last dish was more of a lunch thing, actually it was only a lunch thing and I have been eating it all week, I decided that I should probably eat dinner. But I was also feeling too lazy to go shopping for food and decided to try and cook something from what I had in my house already. Man I am glad that I did, this was incredibly easy and yet, still bursting with flavour.
My significant other refers to Orzo as pasta rice and it makes me laugh every time. Now why I had to mention that, I just wanted to.
This did make a little too much pasta for how much chicken was used but I guess I'll just eat pasta for lunch a couple days this week!
This Basil & Tomato feta cheese is pretty good for a massively produced cheese and I suggest you try it but if you don't have any, regular feta works as well.
You may need to add some salt at the end depending on your chicken broth. I make a homemade chicken broth that does not use any salt so it needed a bit.