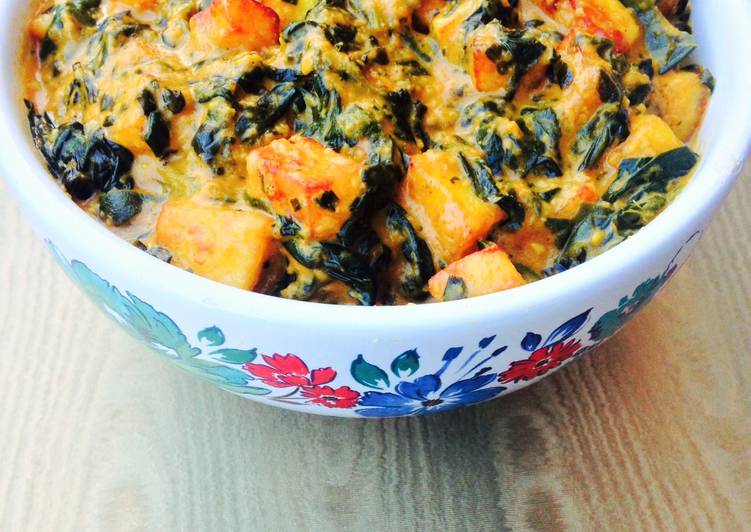 Saag Paneer
I recently realized that in my last few grocery shopping trips I have repeatedly bought bags of frozen spinach without even realizing that I already had a bag or two already in the freezer. I buy my spinach fresh, but also have a bag (not three!!!) of frozen spinach to add on to curries or pasta dishes. We have been trialing out chapatis (rotis) for a lot of our meals in the last few weeks and so I have been making various curries to go with them and since I have spinach coming out of my ears, I decided to use a bag of spinach for a dish that I could freeze and have on stand-by for our crazy days.
Paneer is a cheese that is used a lot in Indian cuisine. It's made by curdling heated milk with lemon juice. The cheese is vegetarian which is perfect for vegetarians! It's so well known that I can actually find paneer in the cheese section in my local supermarket here in Wellington, NZ.
So about this dish ... Saag paneer is a classic north Indian dish that you can find on a menu in most Indian restaurants. The paneer is fried up and then cooked in a creamy spinach sauce.
This curry will go great with a rice dish like a Jeera (cumin) rice, peas pulao or coconut rice. If you don't prefer rice, just make some rotis or dunk some naan in this delicious creamy curry.
Enjoy!