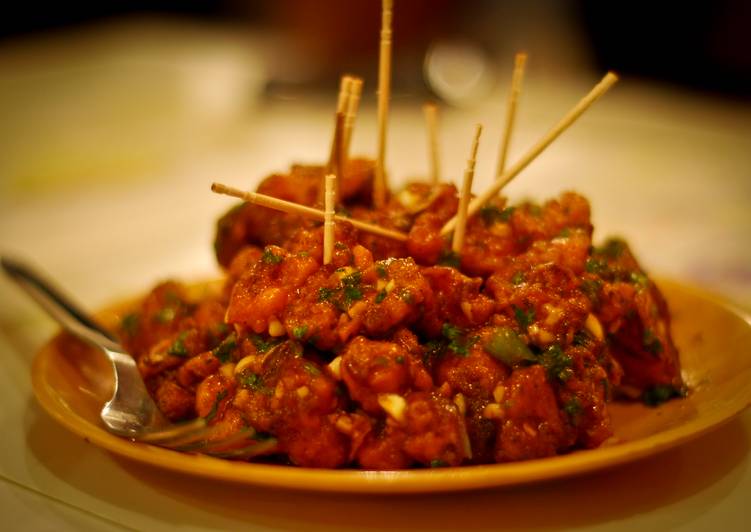 The future of Gobi Manchurian
It turns out no one had told Manchuria that its name had been appended to the Indian cauliflower, phool gobi. When news got out, all hell broke loose
"We have no choice," said the Manchurian National Security Advisor. "This must be considered an act of war. By annexing Manchuria to a cauliflower, India has breached every protocol known to international politics."
There was silence in the conference room. In distant France, the Conference of the Parties 2015 was discussing climate change. Two degrees more and the world would start getting browned like a nice croquette. But in Manchuria, the temperature outside had not changed; it remained –26°C. The heating system was yet to be installed, so it was shivering cold inside as well.
The only one unaffected seemed to be the shaggy horse on which the Manchurian Premier had arrived; it now stood in a corner of the room, attacking fodder while snorting and farting by turns. Other than the Premier, there were also his three military chiefs, his Press Advisor and the Minister for Foreign Affairs, who had built up the case against India.
At the far end of the table, leering openly, sat the Indian delegate, Member of the Legislative Assembly Ram Lakhan. He drew himself up to his feet, emitted a stream of bright red paan into his portable receptacle, and spoke up now in his country's defense.
"This is nothing but a small misunderstanding, Your Honor," he said. "Everyone knows we do not have Chinese cuisine anywhere in India."
"A comp...
Add Photo

1\. The idea is to eliminate all traces of Chinese-ness. The final dish should feel right at home in Bhatinda, Punjab, or Tirunelveli, Tamil Nadu. Keeping this in mind, chop the ginger, garlic, green chillies, and scallions. f you really want to annoy the Manchurians, make a ginger-garlic like Tarla Dalal taught you.

Add Photo

Clean the cauliflower and break it into large florets. Toss them into salted water for 15 minutes as they do in Bikaner; this gets all the little wormies out. You can also boil the little buggers out, but not too much, because a Gobhi Manchurian with soft mashed cauliflowers would be a tragedy.
Add Step