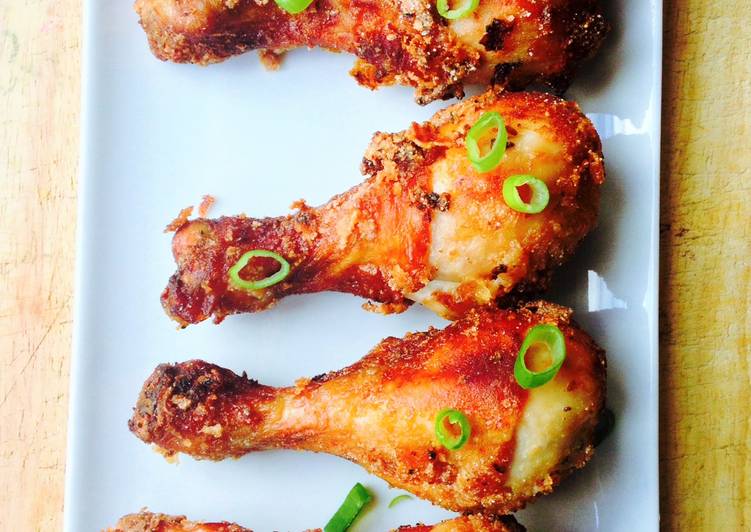 Thai Fried Chicken
Who doesn't love FRIED CHICKEN!!!! It's soooooooo good, isn't it ?! I decided to make some asia style fried chicken at home a few weekends ago. Marination is key in this dish! You really want the chicken to sit in the marinade to get the flavour through the meat, all the way deep inside till the bone. I used chicken drumsticks, but you can use wings and it will make a great dish for a party.
Since it is asian styles, I used fish sauce and yes it does smell when you whisk up the marinade, so I did it quick before my 4 year old could comment about that smell in the kitchen. The garlic masks the fishy smell and when you fry it you don't really get much of it when you bite into it.
Pair this with a salad, some coleslaw for the kids, a pasta dish and you have the perfect meal.
Enjoy!