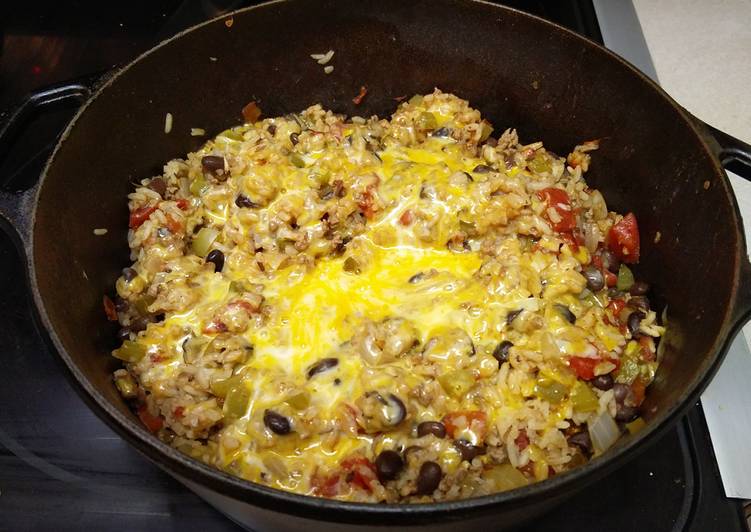 Chili Rice
This dish was prepare for the subreddit, /r/52weeksofcooking, where the theme was "Outdoorsman" and my second theme was "Rice". My friend group and I go camping a lot during the summer but I do not think we have ever cooked rice while camping, usually just steaks, hot dogs, and burgers. Since it is still a little too cold to go camping, I cooked this in my kitchen but have modified the recipe.
Normally, I cook my chili for longer but I wanted to make this simple so it is easy to cook outside while camping. The greatest thing about chili dishes is that they are extremely versatile in what you can add to them. I am not saying this was the best chili I have made, but I wouldn't mind eating this while in the woods.
I used leg of lamb because I already had some but any meat could really be used and I think next time I would increase the amount of meat to 1 lb.
A** Blood is a home made chili powder made from ghost chilis. Any hot chili powder would do just as well.
Add Photo

In order to make preparation easier, make the Chili Seasoning, ground the Lamb, and chop the vegetables, and shred the Colby Jack Cheese ahead of time and place in an airtight container. Combine the Chili Powder, Cumin, Cayenne Powder, A** Blood, Garlic Powder, Onion Powder, Kosher Salt, and Freshly Ground Black Pepper.
Add Step