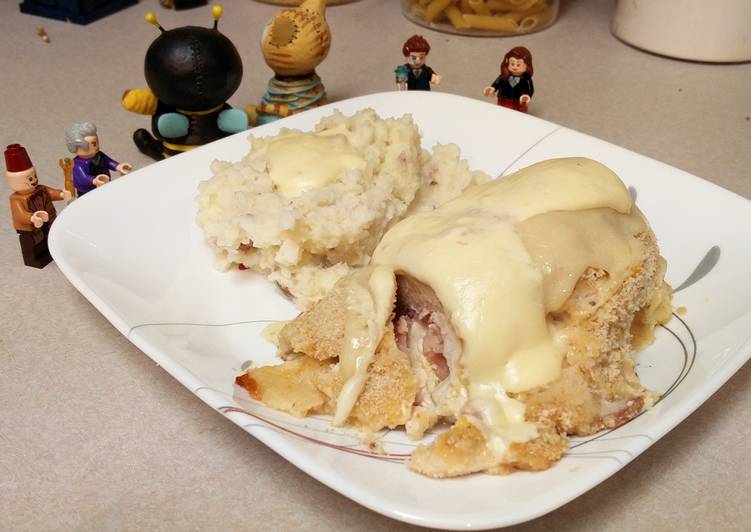 Chicken Cordon Bleu
This dish was prepared for the subreddit, /r/52weeksofcooking, where the theme was "Cheap Meals" and my second theme was "french". At first when I saw these themes combined, I was thrown off when thinking about cheap french food. It might have just been my perception but when I searched for cheap french meals, I got a ton of ads so maybe it was a thing. Then I thought about Chicken Cordon Bleu and came to realise that the ingredients in this were not all that expensive.
The bonus to this theme is trying to eat for cheaper was the reason I even got into cooking. I just love the idea of trying to push food farther than it normally would. I did not really do that this time but it ended up being inexpensive anyway. Plus, I have never made it before so I get to make something new!
I have had Chicken Cordon Bleu before and it has either been really good or extremely dry so I decided to not risk it and go with an inexpensive and easy sauce on top. This whole dish went really well with some garlic mashed potatoes!
I used this Garlic Habanero Ham that my local deli has but any ham will do.